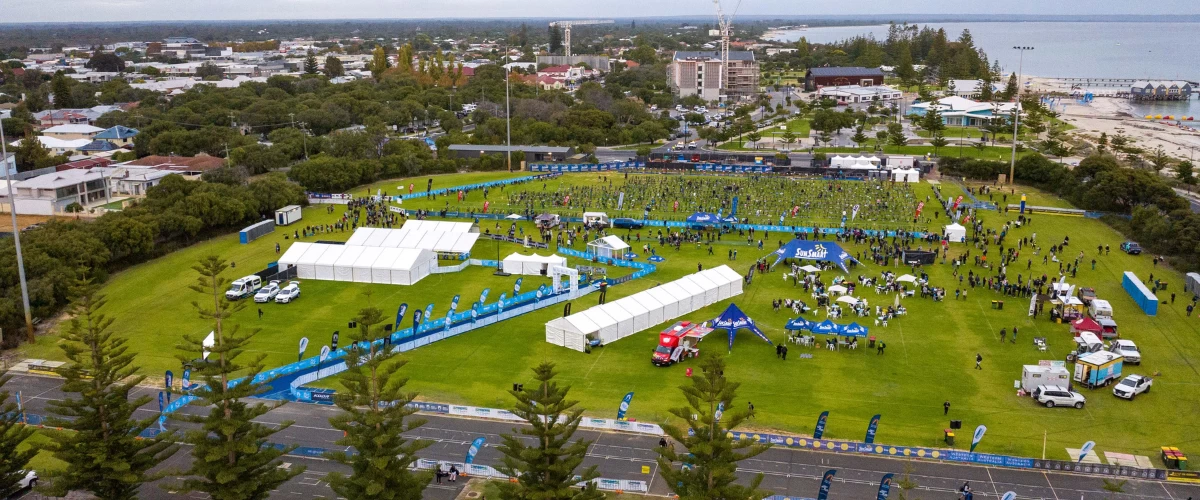 Busselton Festival of Triathlon Confirmed Dates
Jul 04, 2023
Triathlon Western Australia would like to advise all members and competitors that the date for 2024 Busselton 100 will now be Sunday 5 May 2024, with the Busselton Foreshore Triathlon and Kids Triathlon moving to Saturday 4 May 2024. The Fun Run will not be taking place in 2024.
Participant safety is our main priority. The decision to change the date was not made lightly and was based on the safety concerns raised by the community, athletes, event staff, and the City of Busselton. Confirming this new date will improve the participant experience, improve road safety, and help our event be more cohesive with the local Busselton community.
In our post-event participant survey, many athletes commented on the number of cars on the road during the bike leg. The City of Busselton has grown its population in recent years which means increased local traffic, and more residents and businesses impacted by our event road closures. Additionally, more families moving to Busselton means the winter sports season is busier than ever, with parents driving kids to and from their Saturday morning sports around the time most bikes would hit the course.
Having the Foreshore and Kids events on the Saturday instead of the Busselton 100 will allow us to better manage the increased traffic and improve safety, as these events are much shorter (distance and timewise) and contained to the main event area. This is as opposed to the Busselton 100 bike leg, which is 80km, heads out into the Ludlow Tuart Forest, and has hundreds of athletes on course for several hours.
Families competing in the Kids Triathlon and Foreshore Triathlon may be more likely to stay on for Sunday and spectate during the Busselton 100, which in turn will improve the event atmosphere and make for a better finish line experience for our long course athletes.
Additionally, the Busselton 100 being on Sunday means that athletes will now check their bikes in on Saturday afternoon after the Foreshore and Kids events have ended. Busselton 100 and AquaBike athletes will no longer have to come straight from work on Friday afternoon or take unnecessary time off from work before the event. We hope this will make for a more relaxed and enjoyable race.
With more than 9 months to go until event weekend, any athletes who have already made accommodation arrangements based on the previously announced date should be able to alter them now with no penalty.
Thank you for your support of the event, and we hope to see you down in beautiful South-West WA for another amazing Busselton Festival of Triathlon. Event registrations are set to open September 2023.