What's it
all

about….

The SunSmart Busselton Festival of Triathlon is entering into its 21st year and is an event that is much loved by the triathlon community. It is an event with long standing history, originating in Collie before moving to Rottnest Island, Margaret River and finally settling in the town of Busselton where it has been welcomed by the community since 2002.

Since then, the event has grown and now spans across an entire weekend. 2021 will see the evolution of the event to include the Busselton 100 triathlon. This includes a swim alongside the iconic Busselton Jetty, a ride through the Tuart Forest and a run along the Busselton Foreshore and through the event village filled with hundreds of spectators who have come just to cheer our athletes on.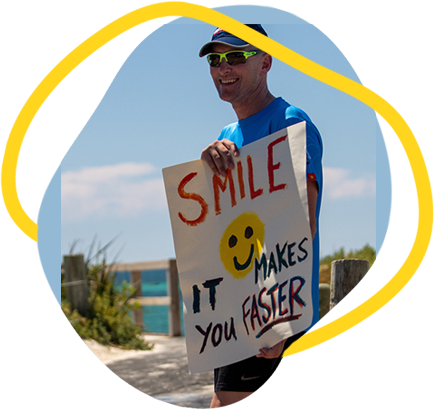 The event also offers a range of festival events for those upcoming athletes looking to kick start their triathlon career in a fun and exciting way. This includes the Teams Triathlon, perfect for those who a new to triathlon and are looking for a lighthearted introduction on what it has to offer. There is also the SunSmart Kids Triathlon, great for the little ones who have watched everyone else cross the finish line over the weekend and are eager to give it a go themselves.
There are many things that make the event great, but the greatest thing of all is that it is owned and managed by Triathlon WA. Triathlon WA are the home body of triathlon within our state, they are a non-for-profit organisation operating for the love of the sport and appreciation of its members. Triathlon WA are proud to deliver this event, they are proud of each and every one of the athletes who cross that finish line and are proud of the volunteers and local community who rally around it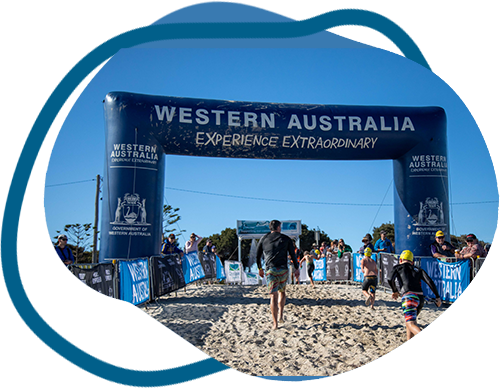 If you have ever been to Busselton then you will know that there is no place like it, so much so that is has been named the tourism and event capital of our state. The SunSmart Busselton Festival of Triathlon is the perfect excuse to head to Busselton and embrace it's beauty!