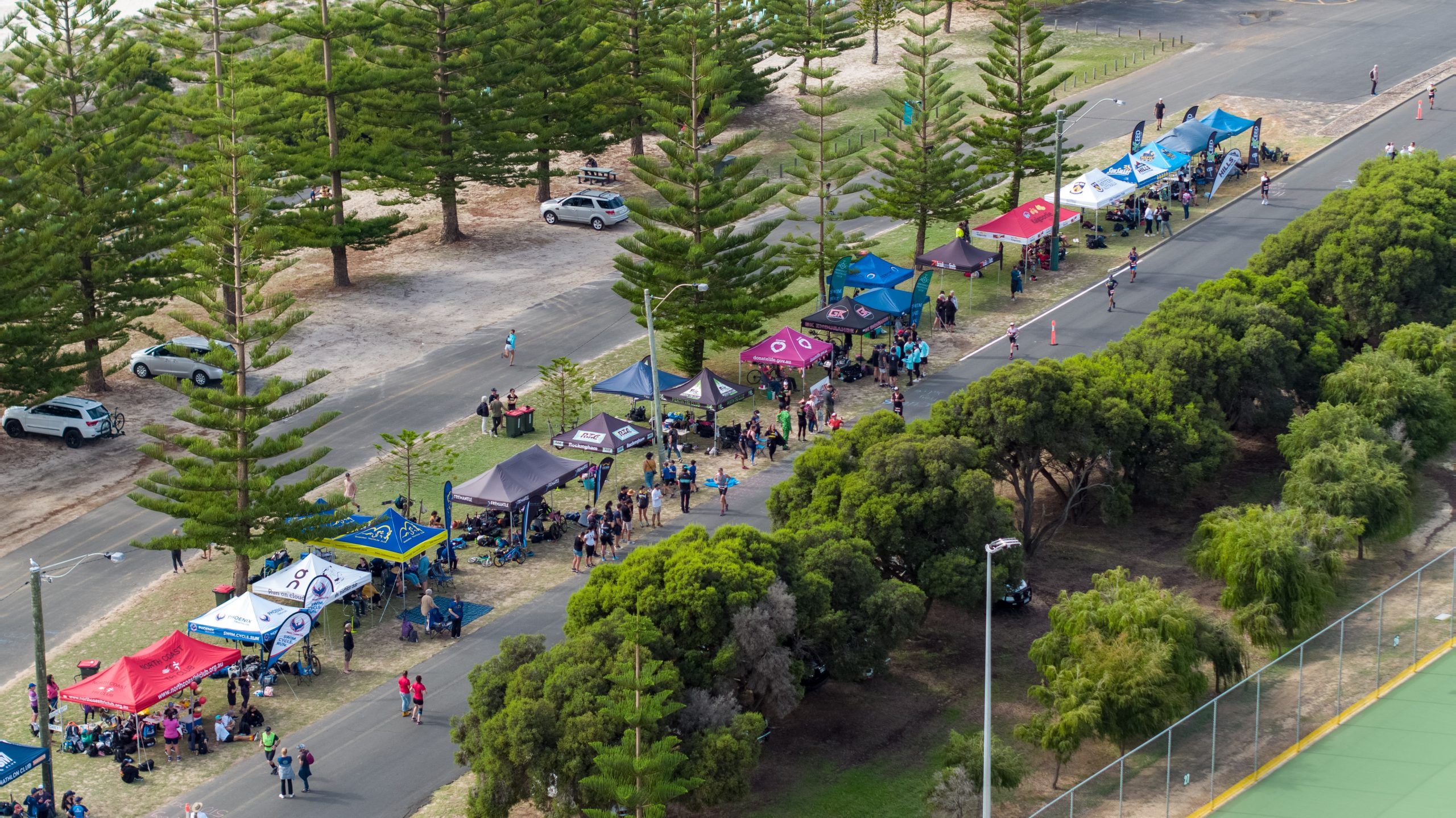 Calling all clubs and accredited coaches, it's time to lock in your spot for Club Alley at the SunSmart Busselton Festival of Triathlon!
There is nothing better than your own personal cheer squad at a race, and we must admit, Club Alley is one of our favourite spectator spots at the Festival! With all of that energy, support and motivation flying around, we are sure the athletes will agree too! We can't wait to see you in action at the Busselton 100!
There are a few changes from previous years, so please take note of the below and rules that we ask all clubs and coaches taking part in Club Alley to adhere to. Thank you in advance.

Things to know…
With the Busselton foreshore development Club Alley will remain in the same spot as 2023 closer to the Event Village, between Milne Street and Carey Street. Club Alley marquees are to be installed behind the crowd control barrier fencing on the road and weighted with fencing weights which will be provided
Personal BBQ's are not permitted in Club Alley due to the high number of spectators in the vicinity of this area.
All rubbish needs to be removed from Club Alley and clubs are to provide their own bins.
No alcohol can be consumed.
Food and drinks are not to be sold.
Signage must remain within your tent space. Please do not attach any banners or signage to the crowd control barriers or the event course. Signage must only promote your club, not sponsors or external parties.
Please ensure the security of your tent, equipment and the belongings of your members. TWA does not take any responsibility for any lost, stolen or damaged items.
Please refrain for physical contact with any participant
Please remain 1.5m from participants (COVID Safe!)
Please ensure you check in with the event staff before installing your marquees/signage. Car parking on race day is at Churchill Park which is on the corner of Brown Street and Adelaide Terrace.