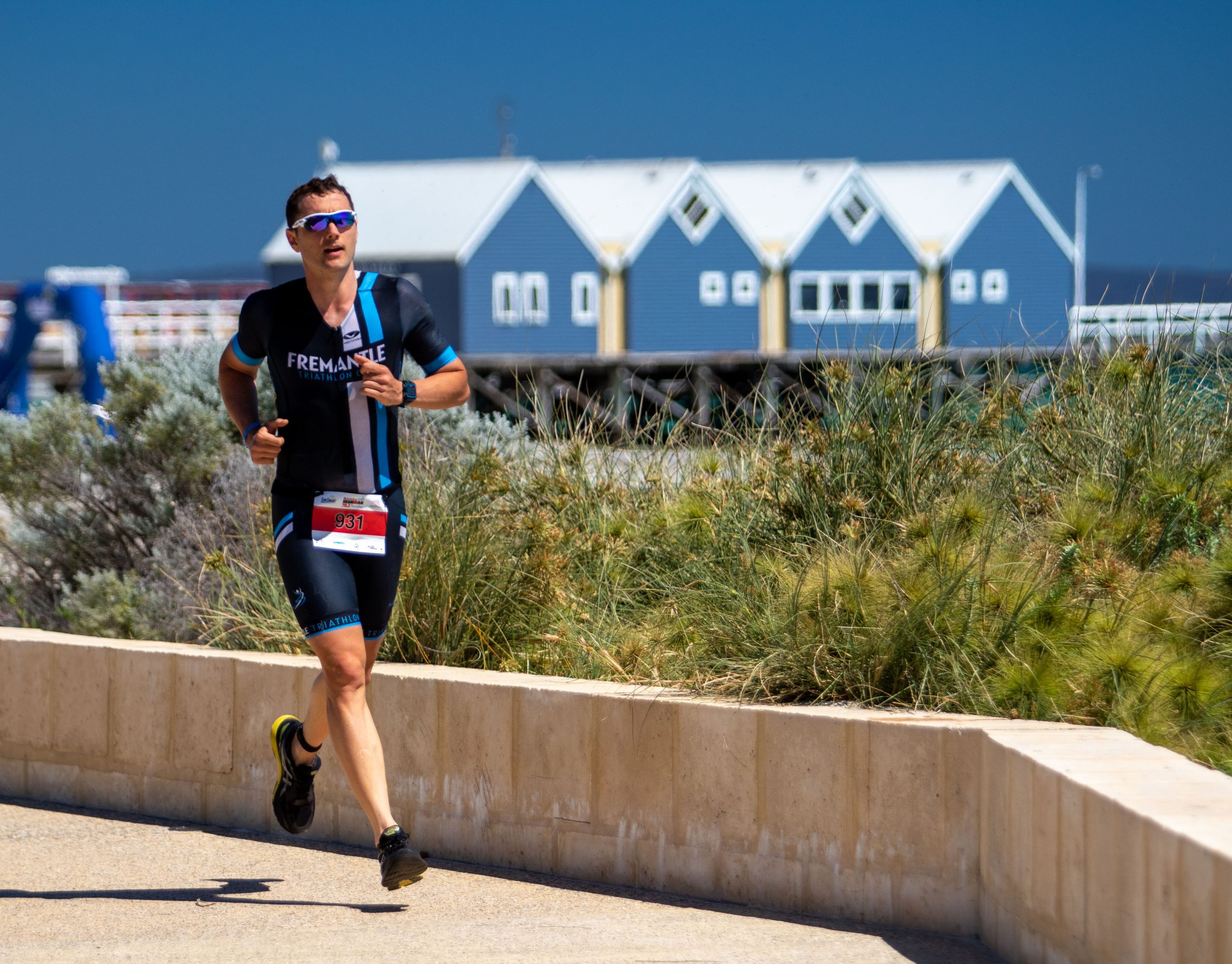 Got a question? We have the answer …
Is this event an IRONMAN event?
No, the Busselton 100 is owned and run by Triathlon WA and is no longer part of the IRONMAN series of events.
Does IRONMAN own this event?
No, the event has always been owned by Triathlon WA and at one stage was run under a license agreement while still being owned by TWA.
Will this event still have slots to the IRONMAN 70.3 World Championships available?
No, unfortunately as it is no longer part of the IRONMAN series of events it is no longer a qualifying race

Is this event a WQE event?
(See TA's website underage Group Team)
No, unfortunately not for the 2022 event. But this does change on a year-by-year basis so it could be going forward.
What level of membership do I need to register in the early bird?
Standard and Premium as it covers racing insurance.
What level of membership do I need to avoid paying a One Day Licence?
Standard and Premium. If you hold Basic membership you will need to pay the ODM.
If I register a team, do I pay multiple One Day Licences?
No as only one member of the team is on the course at any time you pay one licence for the whole team.
If I register a team and am a Standard/Premium member, but the other members are not do we need to pay a One Day Licence?
Yes, you do need to pay as unfortunately its an all or nothing situation. So, either all members or not members. So, you will have to pay the ODL.
Is there a lower cost for participants now that TWA do not have to pay IRONMAN anymore?
The cost of the event has been carefully considered to reflect the standard of the event plus is not IRONMAN anymore so should not be compared.
What finisher merch will there be? (Are you bringing towels back)?
All Busselton 100 participants will receive:
Personalised Race Number – Registration must be in before March 18th 2022 for personalisation
Street Gear Bag
Finisher Medal
Finisher Tee
Finisher Towel – yes towels are back 🙂
Trophies for the Category Winners & the State Long Course Champion Race – 1st, 2nd, 3rd
What is the refund policy? Can I get a refund if I am injured/change my mind/due to COVID?
The refund policy is all outlined on our website here. Please read the T&C when you sign up for the event.
What is the transfer policy? Can I transfer my entry if I get injured/change mind/due to COVID?
Please refer to the website here regarding transfers which explains options available.
Will I need to be there Friday again for registration and bike check in? What time?
BUSSELTON 1OO PARTICIPANTS – Yes, you will have to be there to register and rack your bike in transition the time is to be confirmed. But in previous years 7pm was the latest time and it is looking likely that this time will remain the same. Registration and bike racking will not be available on race day. You must attend in person as photo ID is required and your pack cannot be picked up by anyone else.
BUSSELTON FORESHORE PARTICIPANTS – Your bikes cannot be racked before Race Day which is Sunday. All bikes must be racked on race morning. You can pick your race pack up at any of the registrations times on the event schedule.
My membership number is not working in the system.
Check that you have input TA in front of your membership number. If this still doesn't work check that all of your personal details are correct and match those registered with your TA account; Full Name, Age, DoB and Address. If this still doesn't work, please contact the office and we will help you with your registration – 08 94439778 Monday to Friday.
What is the minimum age to compete? Your age is calculated as at 31 December 2021, and the minimum age differs by race.
– Minimum age for the Busselton 100 – Individuals is 18 years old; Teams is 17 years old.
– Minimum age for the Busselton Foreshore Triathlon – Enticer is 12 years old; Sprint is 14 years old
– Minimum age for the Busselton Fun Run – 500m is for all ages including infants in prams, 1.6km is 8 years old – however prams are allowed and 5km is 11 years old.
Where can I find the course map?
On the website here, please check for updated maps as there are sometimes updates.
When will the athlete guide and start lists go up?
1 month prior to event date.
I didn't get a confirmation email after registering.
Please contact the office as it could mean the registration is incomplete or the email address may be wrong (08) 94439778.
Can I rack my bike and pick up my race pack on Saturday?
No all rack packs and bikes must be racked prior to 7pm Friday night for the Busselton 100.
Busselton Foreshore participants can pick up race packs and rack bikes on Sunday.
Do you have any discounts on accommodation?
Visit here for all available accommodation
My child in 5-11 years old, which events can they compete in?
SunSmart Fun run and SunSmart Kids triathlon. Please check the website or call the office
How can I get involved as a volunteer?
Please contact the office or email or signup via the website here.
Withdrawal policy and process
As per website here. Please email if withdrawing as we cant do it via a phone call
A member of my team has pulled out, what is the process to replace them?
Changes to teams can be made up until April 9 2022 by emailing events@wa.triathlon.org.au. After this date, all changes to teams will need to be made in person during registration. All changes will incur a $20 fee which must be paid at that time. In order for changes to be processed, the team captain and any new team members must be present. Call the office if replacement is following April 9 2022.
Expo and Sponsorship opportunities
Please contact Rebecca on 08 94439778 or email events@wa.triathlon.org.au
What nutrition options will be available on course?
KODA Nutrition are the Busselton Festival of Triathlon Official Nutrition Partners in 2022. To find out more about their product, please visit https://www.kodanutrition.com/
This is my first Busselton event, what should I bring?
Please see athlete guide which is published 1 month out or call the office for specialised advise
What level of supervision do juniors have while on course?
We have staff and volunteers on course
Is there a bike mechanic in transition and on-course?
Yes in Transition
What's the time limit for each leg in the Busselton 100?
From the wave start, not from the race start:
Individual Swim time – 1 hour 15 mins; Individual Bike 4 hours 45 mins total race time (swim + bike); Individual Run – 7 hours 15 mins total race time (swim+ bike+ run).
Teams Swim; time – 1 hour; Bike 4 hours 30 mins total race time (swim + bike), Run 6 hours 45 mins total race time (swim + bike + run).
All runners must commence their 3rd lap of the run before 2:45pm
If the event sells out, will there be a waitlist?
Yes.
Can I use my headphones or smart devices while competing?
No this is a safety issue and is against TA rules.
Can I wear watches and jewellery while competing?
Yes, but we do not accept any responsibility or liability for losses or damage incurred to your personal property during the race.
My bike or equipment was damaged on course / lost property.
Lost property please go to the recovery at the event and talk to event staff or contact the office during the week post event as it sometimes takes a week to organise.
Do you have a category for para athletes.
Yes we do as Busselton is an excellent course for para athletes. Please contact the office if you have questions around handlers etc. contact the office.
Is the event a State Championships.
Yes it is the State Long Course Championships for TWA members . So there are awards for 1,2,3 across the line as per Triathlon Australia rules. Plus 1,2,3 for TWA State Champs long course (TWA members only).
I didn't receive my race pack or there is an item missing – help .
Usually discovered after registration. Please return to registration or go to recovery race day. If you have damaged your swim cap there will be spares at swim start.